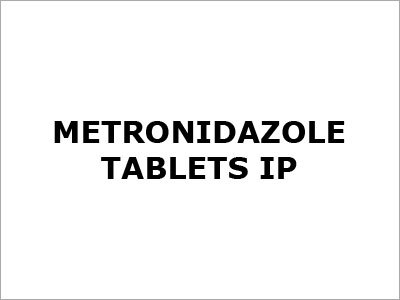 Metronidazole Tablets IP
Product Code : 19
Product Description
In this industry, our name is renowned as one of the eminent manufacturers and exporters of Metronidazole Tablets IP. We make available premium quality of these tablets that are available in wide range of compositions. Metronidazole is generally an off white, crystalline powder, having a mild, characteristic odor and a bitter taste. At our end, these Metronidazole Tablets IP are formulated under strict supervision of our senior most professionals who have immense knowledge in this sector. We have maintained a very clean environment for processing these tablets.
Key points:
Correct formulation and contain no harmful chemicals
Safe to consume with longer shelf life
Belong to class of antibiotics known as nitroimidazoles
Stop the further growth of bacteria and protozoa
Helpful to treat certain kind of stomach ulcer
Take with milk for high effectiveness
Further Details
Our range of Mebendazole Tablets IP, which inhibit the growth of microorganisms and disable their ability of utilization of glucose.